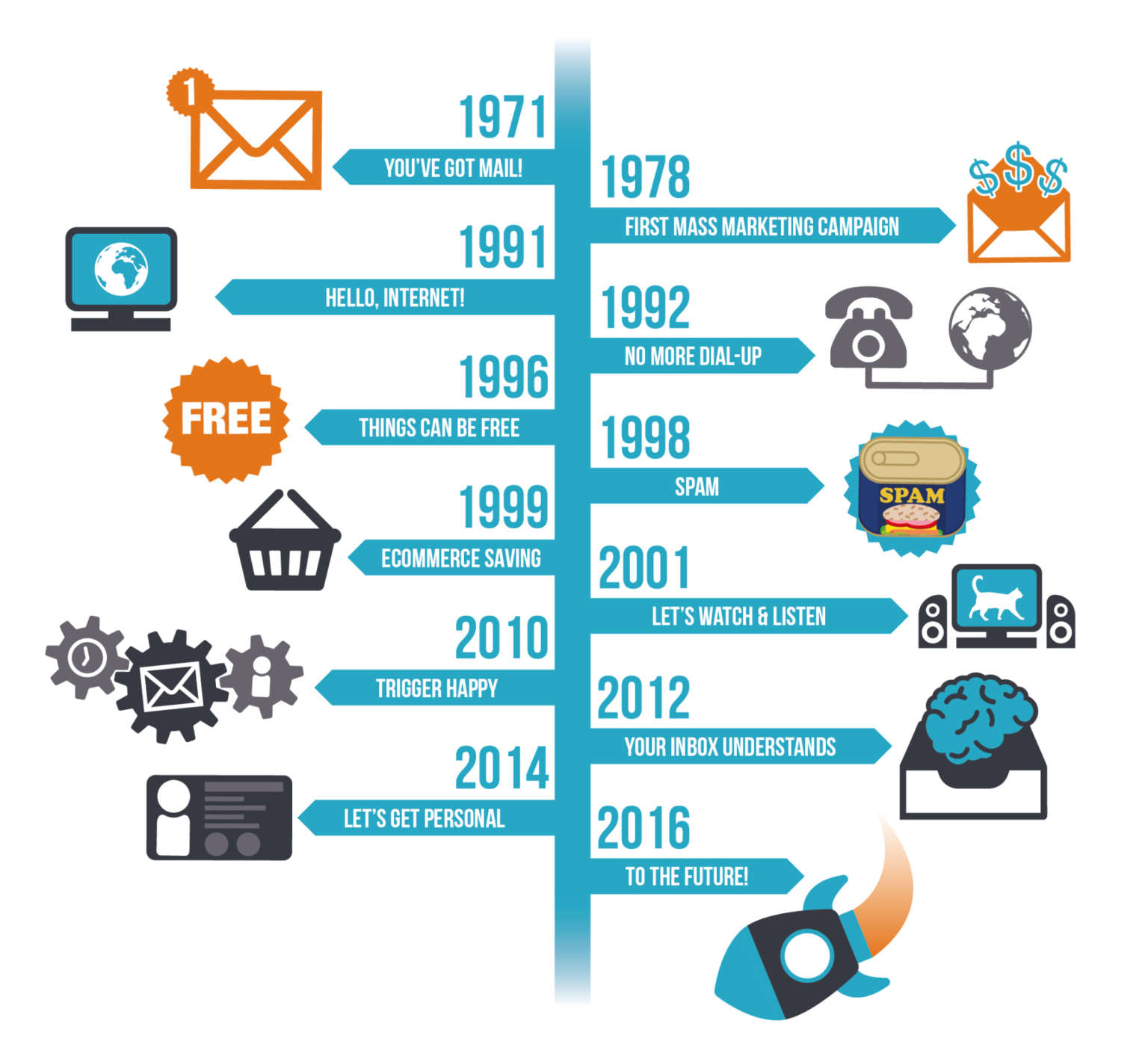 Email has been existing for over 45 years.
Its popularity has only continued to grow since its creation.
The first email was sent in 1971. In 1978, Gary Thuerk, a Marketing Manager for Digital Equipment Corp, completed the first email marketing campaign. The campaign made the company $13 million in sales, which is worth about $50.5 million today.
This means that email marketing is one of the most profitable marketing out there.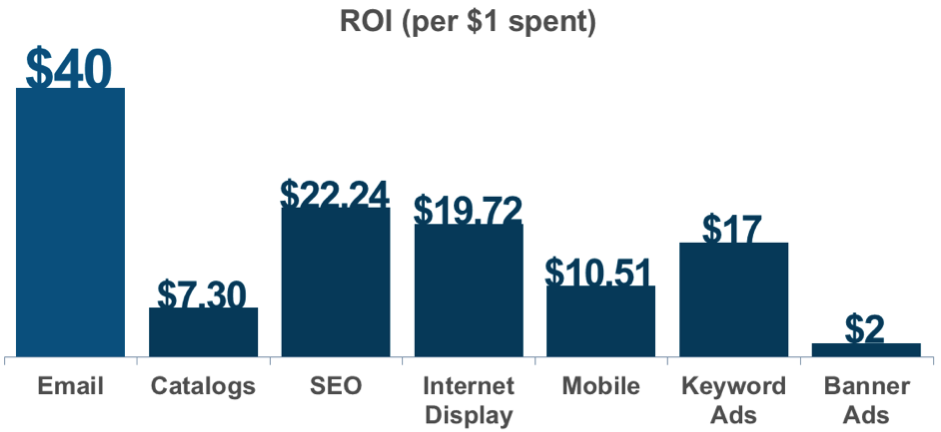 Email marketing services and tools allow you to get the highest ROI possible by automating your workflows, tracking opens, clicks, and replies, and gaining you more mailing list subscribers.
Sometimes, it can be hard to know which service is the best.
That's why I've created a comparison list of the five best email marketing services for your business.
5 Best Email Marketing Services for Small Business
It can be daunting to know where to start when searching for the right email marketing service.
Here are a couple of things to consider before signing up:
Cost: How much are you willing to invest in your email marketing service?
Ease of use: What is the learning curve for the software?
Functionality and Features: Can the service do what you need it to do?
Support: How helpful and available is the support team?
Lucky for you, I've compiled these aspects for each of the top five email marketing services so you won't have to research them yourself.
1. ConstantContact.com (Best for Small Businesses)
Free Trial: 60 days (free trial link)
Cost: $20/mo
Constant Contact was founded in 1995 in Brookline, MA. The company was acquired by EIG (Endurance International Group), a large parent company, in 2016. They gained 600,000 customers in 2015, and that number has only been on the rise since.
Pricing starts at only $20 per month for as many as 500 subscribers. After that, they'll determine the price of your package by the number of email contacts you have.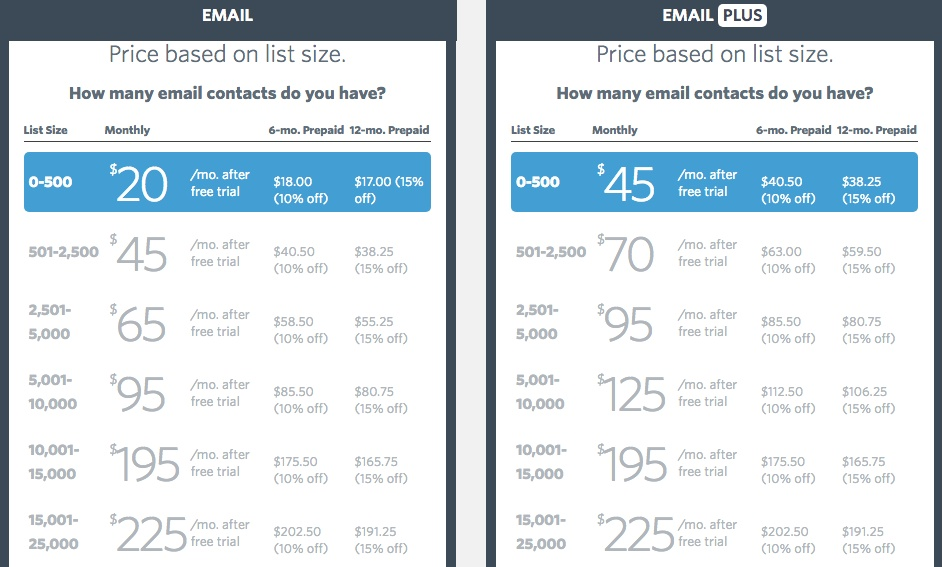 The deal comes with a free 60-day trial.
They offer a large list of guides and resources here, which can be helpful for users who have never used an email marketing service before.
Constant Contact offers templates that work for everything from restaurants and blogs to real estate as well as e-commerce, and retail.
You can track your open and click-through rates for every campaign right from your dashboard, so you'll always know exactly how each campaign is performing.

Constant Contact will help you build a new email list or import an existing one that you can upgrade.
The EventSpot tool is great for scheduling any upcoming events you may be hosting or attending and then spreading information about the event through emails and social media posts.
With the Social Campaign tool, you can create downloads or coupons to share across social networks. These features can keep your current followers engaged and help you attract new ones.
The company also offers live chat, email support, and phone support for users – you'll always be able to get the help you need!
2. MailChimp.com (Best for Bloggers)
MailChimp was founded in 2001 and is based out of Atlanta, GA. Rocket Science Group owns the company. Millions of people and businesses use MailChimp, and the company claims that their users send over one billion emails every day with their platform.
There's a free version to test out, so you can try MailChimp before committing to a paid plan. You won't have to give any credit card information to use the free plan, either.
With the free plan, you can send as many as 12,000 emails every month as long as you don't have more than 2,000 subscribers on your mailing list.
Pricing for paid plans starts out at $10 per month, while the pro-level features are an additional $199 per month. The size of your list will affect the cost of your plan.

Much like Constant Contact, MailChimp has a large list of guides and resources.
If you're in the beginning stages of creating email marketing, this tool is very affordable and simple to use no matter the industry you're in.
If you don't have a ton of extra money (or time) in your budget, MailChimp might be the email marketing service for you.
There are countless email templates to try out, and you can compare different emails with A/B tests.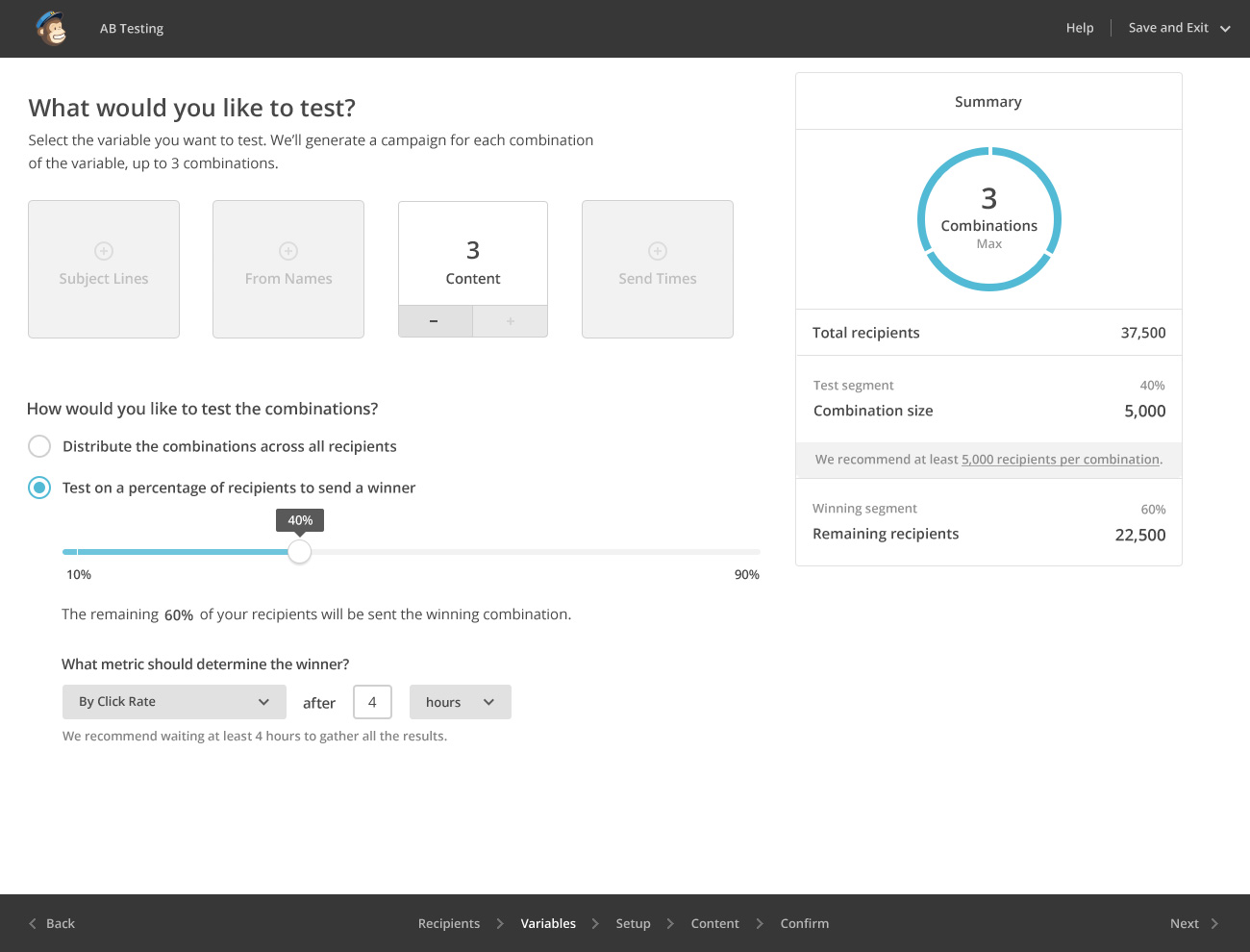 That way, you'll always know which emails are performing the best.
You can also link your MailChimp account to Google Analytics to track clicked links and orders.
Support options include live chat and email support. They currently do not have phone support available.
3. AWeber.com (Best for E-commerce)
AWeber was founded in 1998, so they've been around for a while. AWeber Systems, Inc, also known as AWeber Communications, owns the service. Over 100,000 small businesses are using them to grow their audiences and send emails.
The service is fairly simple to use. With the drag-and-drop editor, you can customize pre-made templates or create your own from scratch.
A free 30-day trial of AWeber is available, so you can try it before you buy it. Otherwise, pricing starts out at $19 per month for as many as 500 subscribers. The cost increases depending on the total number of subscribers you have.
If your email list has more than 25,000 subscribers, you will have to get a customized pricing quote from AWeber based on your needs.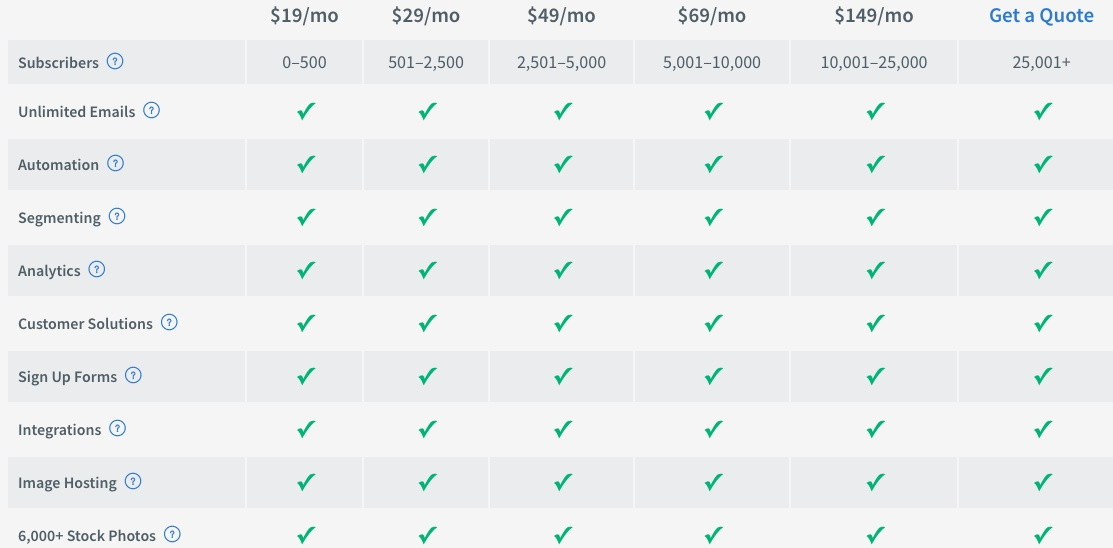 With AWeber, you'll get pre-designed templates, tons of integrations, A/B testing, message builders, and more.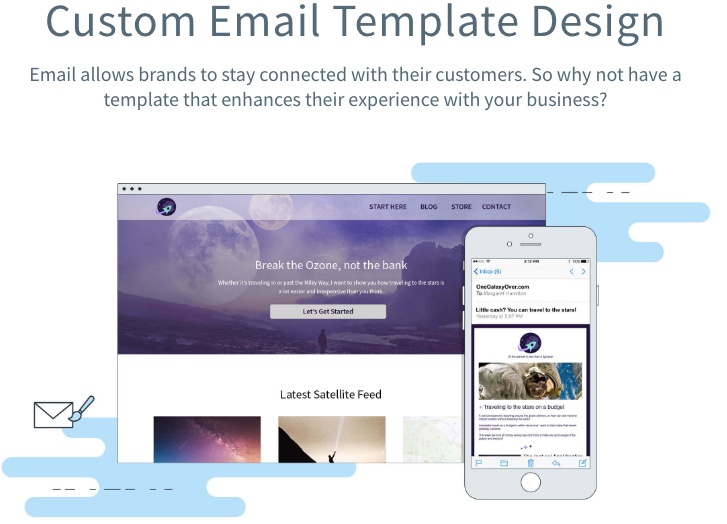 You can also add tags to trigger automated email campaigns, set up autoresponder follow-up emails, track analytics like open rates, and monitor your deliverability rates.
The company also hosts live webinars so that you can use AWeber (and your email list) to the best of their abilities.
You can also find a list of resources here if you need some written guides to help you learn how to optimize your email marketing efforts.
Phone support is available Monday – Friday from 8 AM – 8 PM, ET. On weekends, phone support is available from 9 AM – 5 PM, ET. They also offer live chat and email support.
4. GetResponse.com (Best for Beginners)
Simon Grabowski founded GetResponse in 1999, just one year after AWeber. The global company headquarters is in Gdańsk, Poland, but they also have offices in:
Warsaw, Poland
Halifax, Canada
Moscow, Russia
Wilmington, USA
Kuala Lumpur, Malaysia
Bengaluru, India
Boston, USA
GetResponse is privately owned and is available in 21 different languages. Over 35,000 customers in more than 182 countries are using the tool.
They offer a free 30-day trial, so you can take GetResponse for a test drive to decide whether it's the right email marketing service for you or not.
Pricing starts out at $15 per month for as many as 1,000 subscribers. For 5,000 subscribers, you'll pay $49 per month. A list size of 10,000 subscribers costs $165 per month.
If you have 100,000 subscribers, expect to pay $1,199 each month.
If you'd rather pay yearly, you can receive an 18% discount. If you pay for two years up front, you'll receive a 30% discount.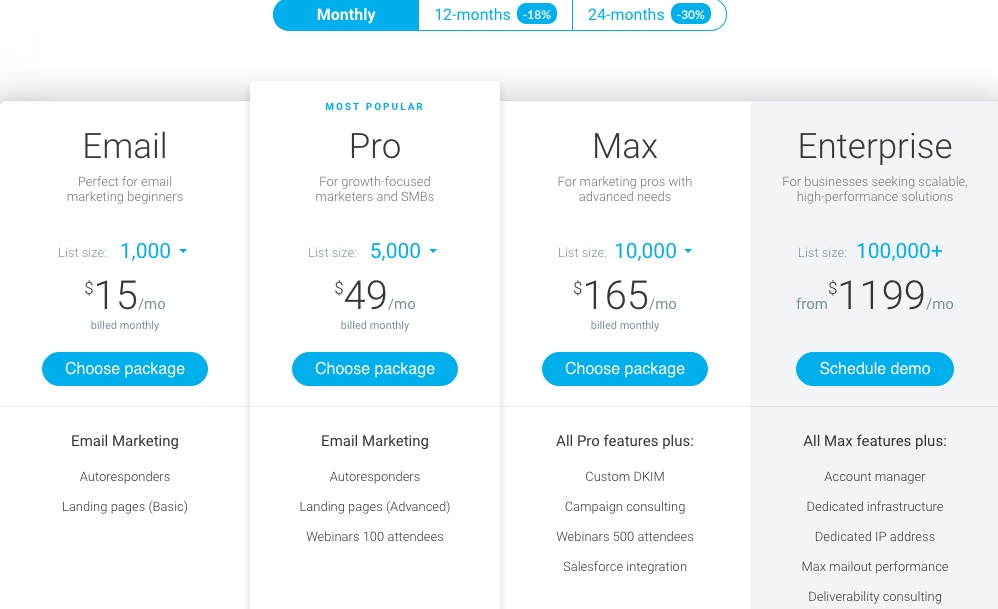 The Perfect Timing feature will predict the best time of day to automatically send emails out to subscribers, which could help you increase open rates by up to 23% and click rates by up to 20%.

You can turn on the Perfect Timing feature with the click of a button.
They have A/B testing available. Plus, you can set up autoresponders, segment subscribers, prioritize leads, and more.
Extensive resources like whitepapers and guides are available, so you'll always know how to use each feature.
They offer support via phone, email, and live chat.
5. ActiveCampaign.com (Best for Enterprises)
ActiveCampaign was founded in 2003 and is located in downtown Chicago, IL. ActiveCampaign Inc owns it, and more than 100,000 small businesses use the tool.
A free trial is available for the first 14 days, so you won't have to commit to a plan with ActiveCampaign until you know that you absolutely love them. Pricing starts out at $9 per month for as many as 500 subscribers, it increases as your list grows.
Plan types include Lite, Plus, Professional, and Enterprise
You can use the slider to adjust your number of contacts and get a pricing quote for each plan.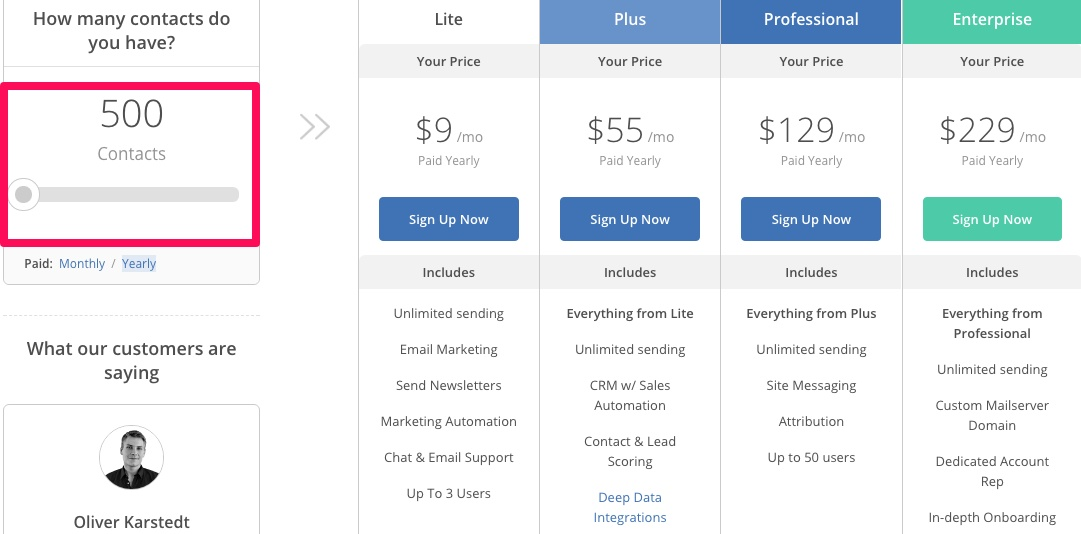 You can schedule a 30-minute phone call or physical meeting at their headquarters for a detailed breakdown of the service. The conversation is free if you have a Plus or Enterprise account, and it costs $65 if you don't.
If you're a beginner email marketer, ActiveCampaign is easy to use and understand.
You can build custom email sign-up forms for your site and social media posts, conduct A/B tests, run date-based campaigns, import contacts, segment audiences, and more.
Lead and contact scoring is also available, so you'll know which leads you should prioritize over others.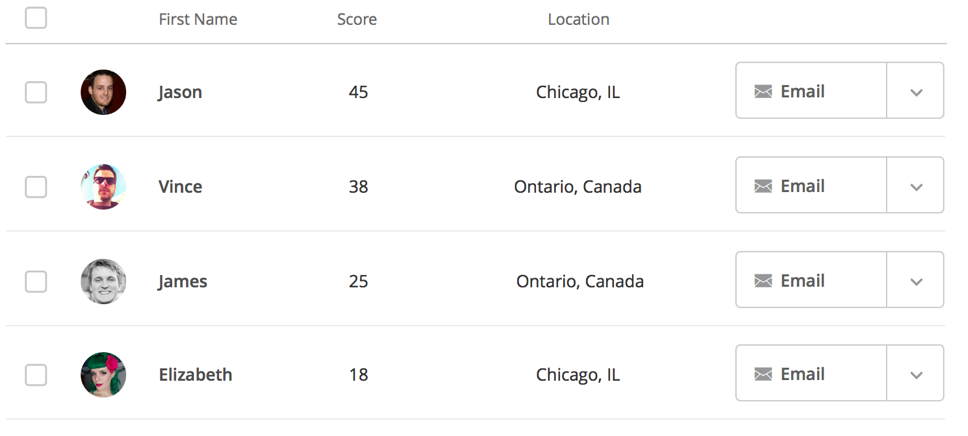 SMS marketing is also available, so you can combine email efforts with text messaging. This is an awesome perk since SMS marketing is becoming more popular and effective. In fact, according to EZ Texting, 75% of millennials prefer SMS communication over other methods for promotions, surveys, or deliveries.
Guides detailing how to use each feature and tool are available here.
Support options include email and live chat. Weekly training webinars are also available for users.
Verdict: What Email Marketing Software Should You Use?
Email marketing has been around since the 1970's, but it's anything but old-fashioned.
If you aren't getting all you can out of your email lists with email marketing software, you're missing out on some serious profit.
Email marketing services make managing email campaigns, lists, and audiences easy.
Be sure to pick the service that works best with your budget and needs. If you've never used email marketing before, start out with a tool that offers a more simple interface.
Constant Contact is perfect for all types of businesses, but if you're an e-commerce brand, you may want to look into what they have to offer first.
MailChimp is affordable, easy to use, and has a ton of features like premade templates to offer.
AWeber has been in the email marketing game since 1998, so they know what they're doing. They also host webinars so you can get the most out of their service.
GetResponse has almost been around for as long as AWeber, and they're a global powerhouse when it comes to email marketing. Their Perfect Timing tool lets you automatically send emails at the best time for each contact.
ActiveCampaign offers lead and contact scoring, so you'll always know which contacts to follow up with first. The company also offers SMS marketing.
Email Marketing Service
Cost
Usability
Features
Rating
1. CONSTANTCONTACT

<500 subscribers: $20/mo
501-2,500 subscribers: $45/mo
2,501-5,000 subscribers: $65/mo
5,001-10,000 subscribers: $95/mo

BEST
4.8/5.0

★★★★★

2. MAILCHIMP

<1,500 subscribers: $20/mo
1,501-2,600 subscribers: $35/mo
2,601-5,000 subscribers: $50/mo
5,001-10,000 subscribers: $75/mo

GOOD
4.5/5.0

★★★★

3. AWEBER

<500 subscribers: $19/mo
501-2,500 subscribers: $29/mo
2,501-5,000 subscribers: $49/mo
5,001-10,000 subscribers: $69/mo

GOOD
4.0/5.0

★★★★

4. GETRESPONSE

<1000 subscribers: $15/mo
1000-5,000 subscribers: $41.65/mo
5,000-10,000 subscribers: $140.25/mo

AVERAGE
4.0/5.0

★★★★

5. ACTIVECAMPAIGN

<500 subscribers: $9/mo
501-2,500 subscribers: $29/mo
2,501-5,000 subscribers: $45/mo
5,001-10,000 subscribers: $70/mo

AVERAGE
3.0/5.0

★★★★
Each of the services on this list offers a free trial or a free version of their services. If you can't choose between a few of them, try a couple of them out for yourself at no risk!
Get started with one of these tools today. The ROI on email marketing is high. The longer you wait, the more you're missing out on huge profits!
What email marketing service are YOU using? Leave a comment! 🙂