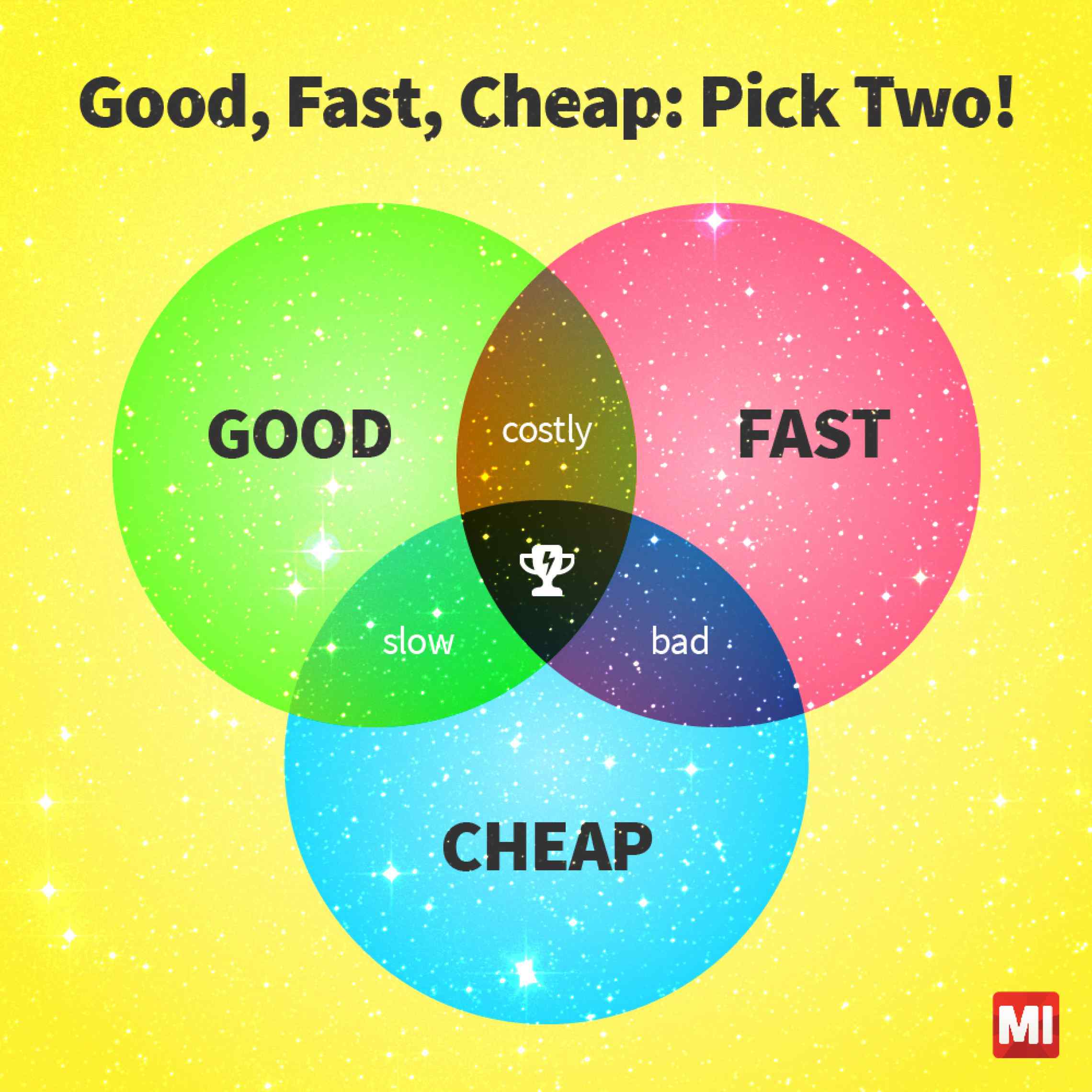 Good page load time, reliable uptime and knowledgeable customer support via live chat are the most important when choosing an affordable host.
So you'll need a cheap web hosting that is both reliable and fast.
But how do you find something like that?
Luckily, we've been reviewing and testing different web hosts (across all price ranges) for 35+ months and have compiled a comprehensive list of the best hosting companies on the market.
In this guide, we will help you sort through the masses of providers to find an affordable hosting company that suits your needs and budget.
Disclosure: Keeping our web hosting accounts renewed and test sites online, we're using affiliate links to cover most of the expenses of HostingFacts.com. Thanks for your support.
1. HostGator Cloud – $2.99/mo (Monthly Plan)
Best Cheap Web Host on HostingFacts.com
Out of all the hosts we have reviewed HostGator Cloud is by far the best performing host overall.
They offer reliable web hosting for relatively cheap prices ($2.99/mo).
Their last 12-month uptime is 99.96% with only a handful of downtime. Another good thing about HostGator Cloud is that they're fast – average load time of 424ms.
They offer a good (and knowledgeable support) with an average response time of 3 minutes.
The web hosting package for HostGator Cloud (NOT HostGator shared) is normally $13.99/month, however, for a limited time they are offering all hostingfacts.com readers a HUGE discount at only $2.99/month.
Just use the code HOSTINGFACTS at checkout.
Activate HostGator Cloud Discount
2. Bluehost.com – $2.75/mo (3-year Plan)
Bluehost currently hosts over 2 million websites, and it is one of the most popular, inexpensive, shared hosting options available – For a reason.
They are well used (and recommended) by a lot of webmasters and bloggers.
They offer great uptime – 99.99% – and their average load time based on last 12 months data is 427ms. In comparison with another cheap host -HostMetro (2257ms) – your site will be 4 times faster.
In addition to that they are VERY beginner friendly and if this is your first host, you'll be able to get a free domain from them, too. Lastly, they also offer 24/7/365 live chat to all of their customers.
The biggest disadvantage in their offering is that the cheapest plan only comes with 36+ months commitment. If you decide to use their services for less than 12 months, you'd need to pay $4.95/mo).
3. Hostinger.com – $2.15/mo (3-year Plan)
Coming in second place we have Hostinger.
While being one of the cheapest web hosting providers, they seem to provide awesome loading time, but an area where previously Hostinger failed us was uptime. They usually give solid numbers, but last years December proved to be a really tough month for them – providing our website with 99.02% of uptime. But ever since then it has gotten better.
Low prices, great load times and hopefully an improvement on uptimes – is what makes them a great cheap option. Uptimes for other months been actually good, but one month can bring the overall stats down.
Cheapest plan will cost you only $2.15/month.
They also offer 24/7 Live Chat via their website which is a solid perk to have.
4. InMotionHosting.com – $2.95/mo (3-year Plan)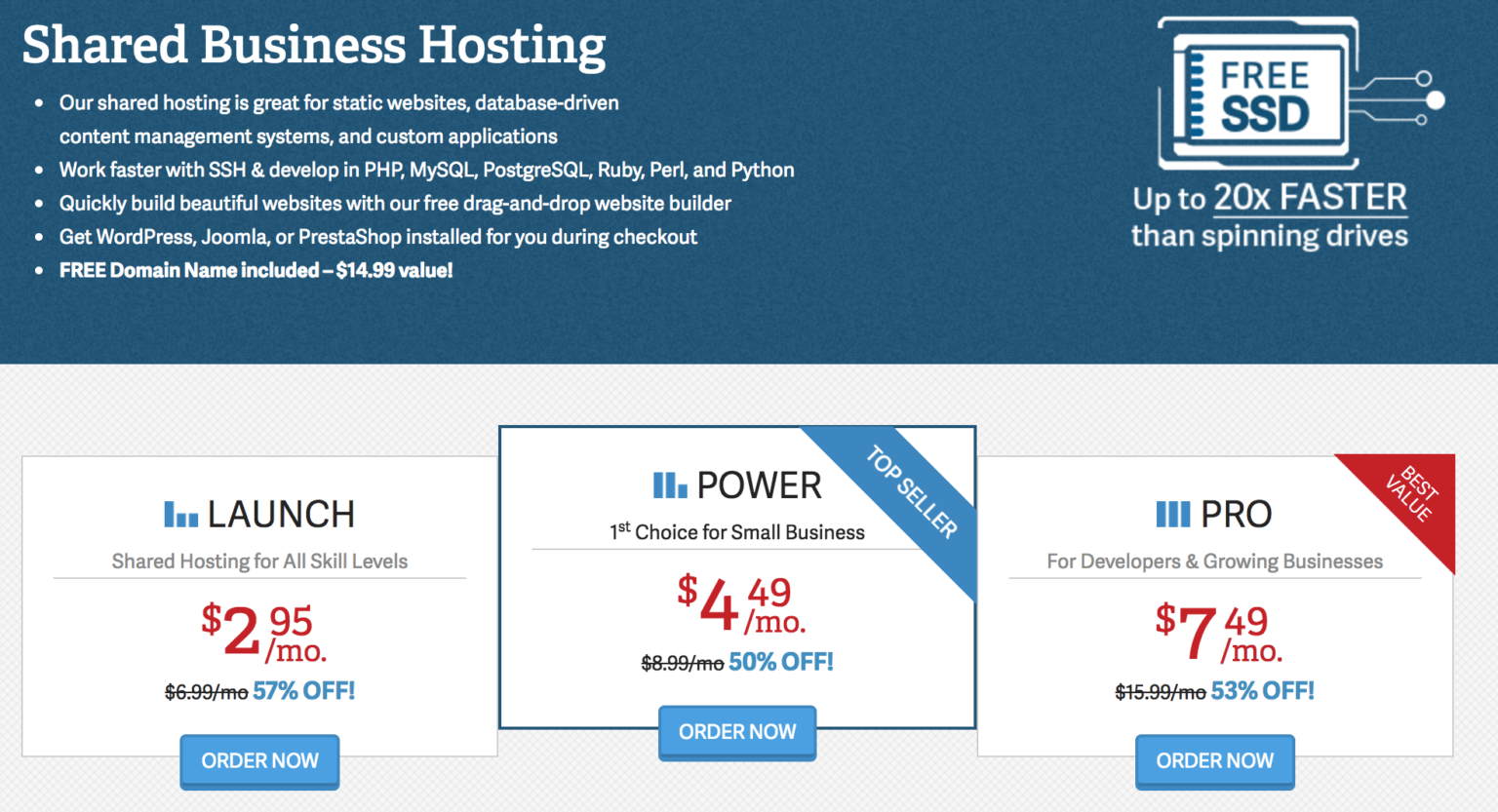 Coming in fourth place, InMotion isn't a bad service for the price that you pay.
They're great for small business owners as they services are tailored towards this.
With a respectable uptime – 99.93% and relatively fast customer support (despite the lack of instant activation for people outside US) InMotions hosting services are pretty standard for the $2.95/month price.
Like many others, they also provide instant support via 24/7 live chat.
Where InMotion falls short, however, is with their relatively slow (813ms) load times (389ms slower than HostGator) which can pose some problems for potential buyers.
5. MDDHosting.com – $2.55 (3-year Plan)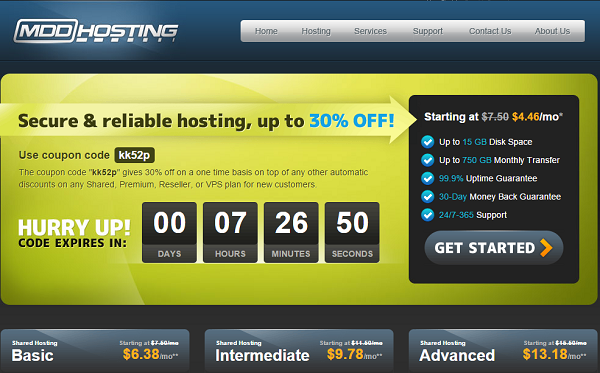 In fourth place, we have the web hosting company MDD Hosting.
Offering services since 2006, MDDHosting knows a thing or two about running a hosting server.
And while they boast impressive customer service and uptimes that are on par with HostGator and other more expensive companies, the questionable support quality and higher price point prevent us from giving MDDHosting a full endorsement.
6. iPage.com – $1.99/mo (1-year Plan)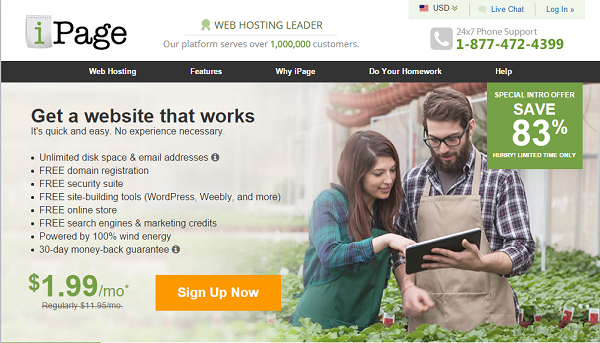 iPage hosting is cheap…
At $1.99/month iPage will cost you less than a Starbucks coffee. But is it too good to be true?
Any service that cheap is bound to come with its challenges and performance issues, and sadly, iPage is no exception.
While they have a respectable customer service team in place, neither the customer service nor the low price can make up for the slow load times and inconsistent uptime.
Within last 12 months, they've managed to achieve a uptime of 99.97% and average load time of 821ms. As you can see, iPage falls short on the performance end. We think they're just overselling their services at such a cheap cost.
There's also a ton of negative reviews on the internet about iPage so be aware.
7. HostMetro.com – $2.95/mo (3-year Plan)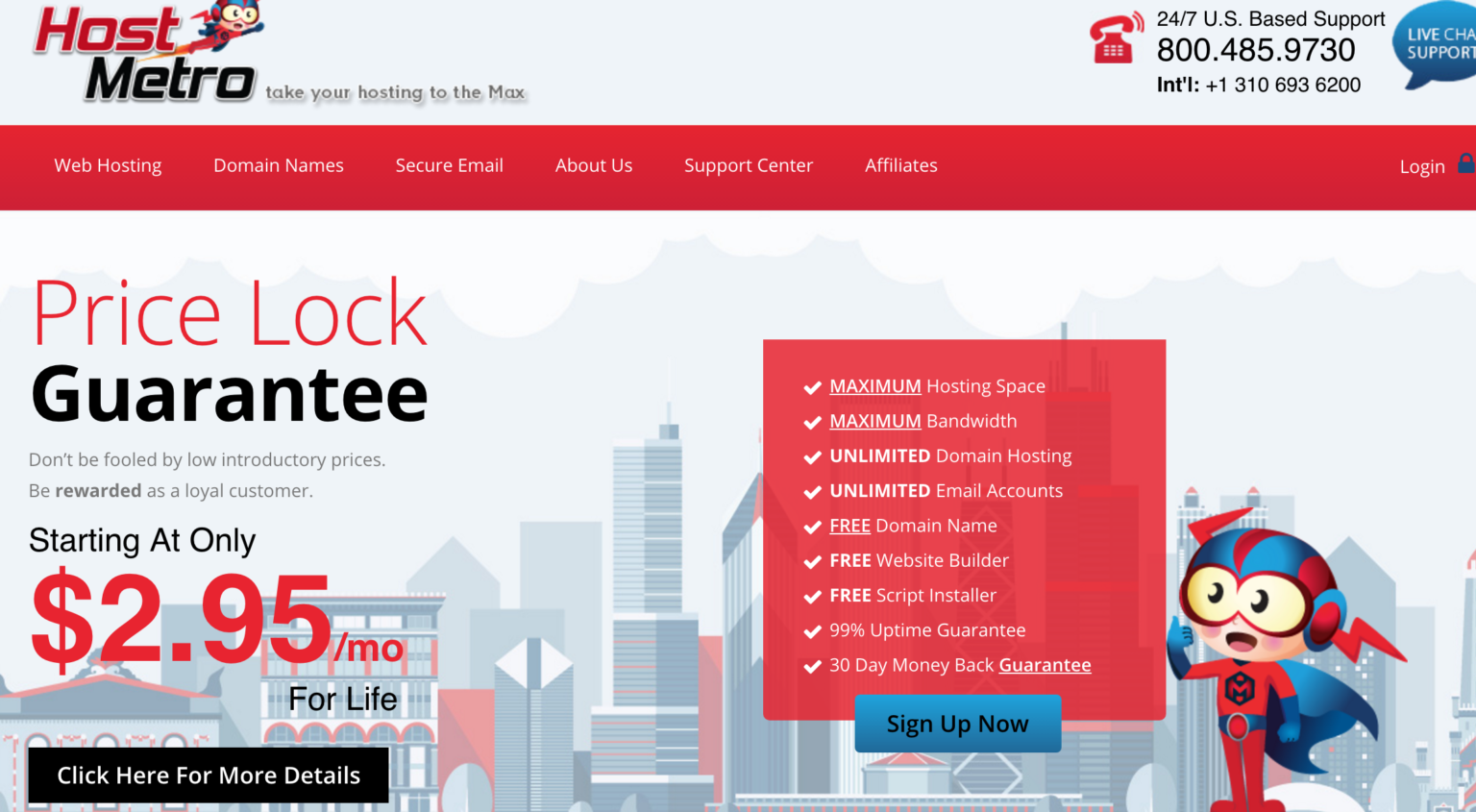 With HostMetro, you get what you pay for…
Actually, in my opinion, you get far less than what you pay for.
Sure, at $2.95/mo they are a cheap hosting provider.
However, with some of the worst uptimes of last 12 months – 99.81% – and load times that we have ever seen from a cheap provider (1,499 ms), there really isn't any way that we can recommend HostMetro to any of our audience members.
We will revise the uptime/load time after we've gathered more positive data, but at this point we highly recommend you to avoid this hosting provider at any cost.
8. WebHostingPad.com – $1.99/mo (4-year Plan)
The final web hosting service on our list comes in the last place for one reason and one reason only – uptime.
Over a period of 15+ months, the average uptime of WebHostingPad is 97.04%. What does it mean? Well, to be brutally honest, it means more than 200 hours of downtime per YEAR.
Another concerning thing is their load time. Want to know the average? It's 1,316ms (again, one of the worst we've yet to see after reviewing nearly 30 web hosts).
Yes, they are super cheap and provide OK customer support, but if you ever truly care about your visitors, please avoid this hosting provider.
Review Verdict: Does Price Matter?
Just because you don't have a big budget doesn't mean you should settle for a low-quality web host.
There are dozens of options on the market that strike the perfect balance between affordability and quality, and with a little bit of research you can easily find a provider that matches your needs and your budget.
HostGator Cloud

: $2.95/month [recommended]

Hostinger

: $2.15/month

Bluehost

: $2.95/month

InMotion

: $2.95/month

MDDHosting

: $2.55/month

iPage

: $1.99/month

HostMonster

: $2.75/month

WebHostingPad

: $1.99/month
What cheap hosting providers have you used? Would you recommend any of them? Let us know in the comments below. We can also test and try cheaper hosts, so shoot your suggestions to us :).