We've been a paying customer of MDDHosting for 40+ months. During that time, we've monitored their performance.

This review relies strongly on data, such as uptime, load time (speed) and customer support experience.
What is MDDHosting?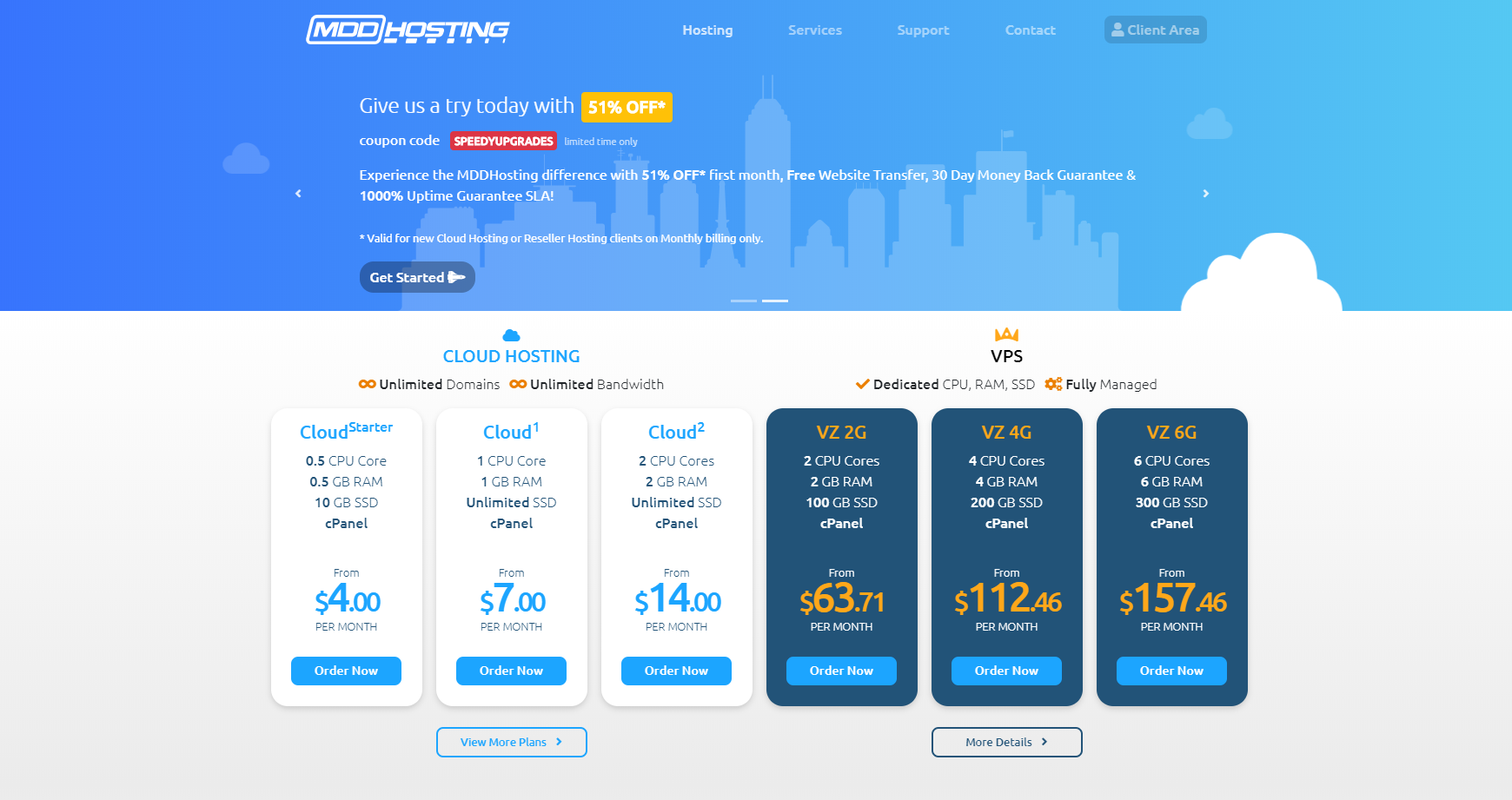 MDD is a boutique (read: small), private hosting company founded fairly recently in 2007.
Their claims to fame?
Speed and service. The 'meat and potatoes' of web hosting. Their straightforward, no-BS approach seems refreshingly honest in an industry that can be – well – less so.
It also reflects their down-to-earth, Mid-Western roots (started and headquartered in Indiana, with data centers in Denver, Colorado.)
We're always on the lookout for the diamond in the rough; new hosting companies that offer a different or better approach than the old industry stalwarts.
MDD looks like a perfect candidate.
We purchased MDDHosting's 'Basic Plan' in June 2015, and set-up a basic WordPress website to begin running tests for the eventual unbiased review you're reading now. You can find all of our detailed performance stats, like uptime and speed, by clicking 'History' for more.
Pros of using MDDHosting
Most hosting companies sell the same service (more or less). Some throw in a few extras, but the big three of uptime, speed, and service support are primarily what you're buying.
If a web hosting company fall short in any one of these areas, there's an issue. Two or more – run!
Fortunately, MDD passes two of the three with flying colors.
1. Very Fast in Page Load Time (393ms)
First up – speed. This is where MDD have been pretty good the last 10 months.
During the last 10-months, they put up an incredible page load time of 393ms, which is 77% faster than the industry average page speed of 890ms.
That makes them an above average host, although they do have the potential to become a Top 5 host. (Being outperformed only by Hostinger and HostGator Cloud)
A quick background check with other sources confirmed that speed is one of the biggest reasons for so many happy MDD customers.
See for yourself:
Last 10-month average load time:
December 2017 average speed: 359ms
January 2018 average speed: 390ms
February 2018 average speed: 385ms
March 2018 average speed: 423ms
April 2018 average speed: 420ms
May 2018 average speed: 390ms
June 2018 average speed: 355ms
July  2018 average speed: 405ms
August 2018 average speed: 3822ms
September 2018 average speed: 421ms
We also noticed that they use LiteSpeed servers which seems to do the trick for them: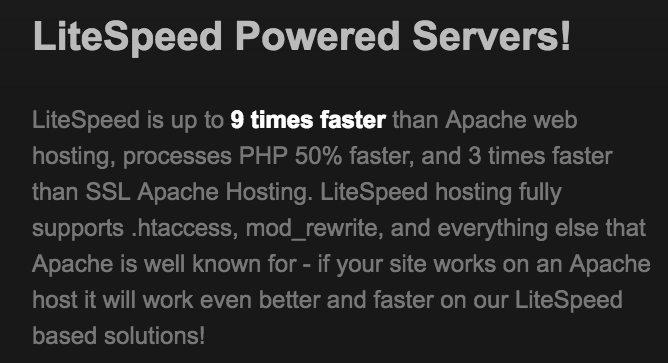 2. Quick, Efficient Support
MDD provides standard 24/7/365 customer support through phone, email, and ticketing system. No live chat for now.
During our review processes, they responded to our tickets within less than three minutes (which is fast enough to be considered as slow live chat I guess).
Once again MDD performs well in one of the 'big three', providing quick, efficient support that's good enough for an 8/10 at the very least.

A quick chat with MDDHosting support agent
3. Straightforward Hosting
WYSIWYG.
That was a bad technical joke, that stands for what you see is what you get with MDD.
No hidden fees. No pricing tricks where you have to sign away the next 35 years of your life for the low advertised website price. And no games with limiting standard features to force you to accept the more expensive plans.
Sure, there is some space and storage limitation for lesser plans. Otherwise, you get all of the same features that the more expensive ones offer.
For example, even with their basic plan, you get unlimited:
Domains
Subdomains
Databases
Emails
FTP accounts
You want to pay for just a single month, as opposed to a full year (or more)? Sure, you can go ahead and do that. The annual discount isn't that big either, therefore you're not missing out on much.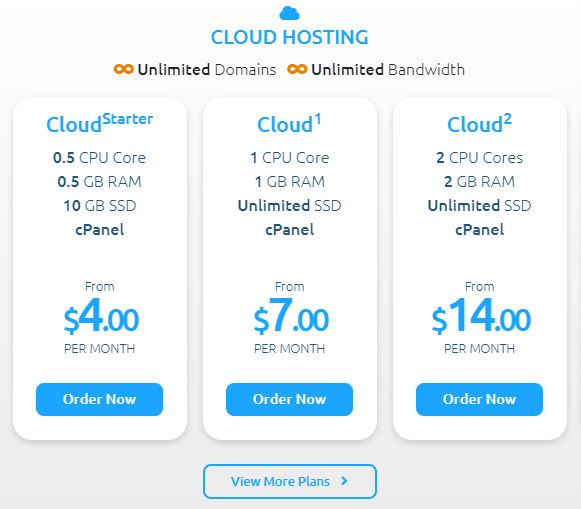 4. Free Transfers
MDDhosting will happily help you relocate your site for free if you're moving from another host. No fees or tricks.
5. 30-Day Money Back Guarantee
MDDHosting offers an unconditional, hassle-free 30-day money back guarantee with most of their plans. Nothing special like 90 or even 97 days, but not bad either.
Cons of using MDDHosting
Everything good comes at a price. With MDDhosting, one of their 'cons' is just that.
1. One Month Took It Way Below Average
Over a ten-month period, we tracked MDDHosting's uptime for our site to make sure things ran smoothly (and that there weren't any hiccups).
Industry standard comes out to around 99.94% uptime, and MDD 10-month overall was pretty bad. It's a bit of a mixed bag, most months they have a really good uptime, but this year September has really let them down. Coming in at 99.82% over the 10-month testing period, which is not good.
It's not terrible, but not great either. Especially when you see how much they cost…
Last 10-month average uptime:
December 2017 average uptime: 100%
January 2018 average uptime: 99.88%
February 2018 average uptime: 99.97%
March 2018 average uptime: 99.95%
April 2018 average uptime: 99.98%
May 2018 average uptime: 99.98%
June 2018 average uptime: 99.93%
July 2018 average uptime: 99.98%
August 2018 average uptime: 99.95%
September 2018 average uptime: 98.56%
MDDHosting: Page Load Speed and Uptime (Last 10 months, full data can be found here.)
MDDHosting Pricing, Hosting Plans & Quick Facts
Here's a quick overview of the various hosting plans offered by MDDHosting:
Shared Hosting: They offer two main shared hosting plans:
Cloud starter plan: This plan costs $4.00 per month. It comes with 10 GB of disc space, unlimited domains, unlimited bandwidth, unlimited databases and email accounts.
Cloud1 plan: With $7.00 per month you get unlimited disk space, domains, data transfer, databases and more.
Cloud2 plan: $14.00 per month. Comes with unlimited disc space, unlimited domains, unlimited bandwidth, unlimited databases and email accounts.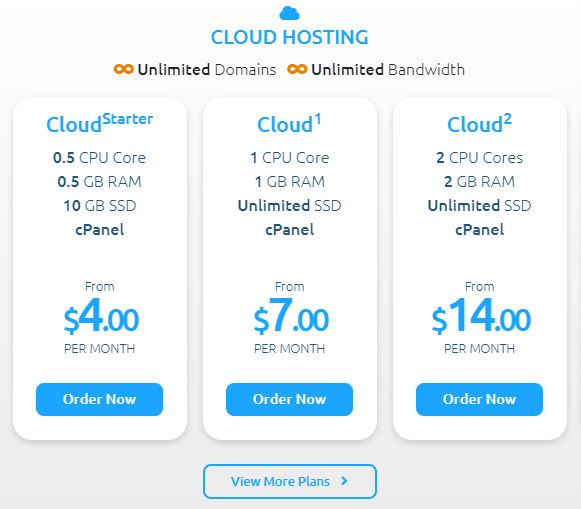 Ease of Signup: Very lengthy signup process.
Payment Methods: Credit Card, Paypal.
Hidden Fees and Clauses: By signing up you agree that they have the right to change the monthly payment amount and other charges at any time. You must not use more than 25 percent of system resources for longer than 120 seconds or you risk account termination (kinda standard among the industry). Abusing their staff in any medium or format will result in termination of your account without refund (which is also kinda respectable).
Upsells: A few upsells.
Account Activation: Quick activation.
Control Panel and Dashboard Experience: cPanel.
Installation of Apps and CMSs (WordPress, Joomla, etc.): Quick and easy install of popular apps and CMSs with Softaculous.
Do We Recommend MDDHosting?
MDD is relatively new to the hosting game. So far, they've put up questionable uptime numbers, fast page loading times, and great customer support.
Their no-BS approach is also a breath of fresh air.
Yes, we kinda recommend them (but there are better options out there).
Even tho they have come down with their price, there are still many less expensive options out there if you're just looking for a simple hobby or personal site.
Otherwise, despite being one of the most expensive shared hosting options available, you'll probably get your money's worth if you take advantage of all the 'unlimited' options that even their Basic, limited plan comes fully loaded with.
P.S. If you want to see hosting providers that ranked above MDDHosting, check our web hosting comparison here.
Have you used MDDHosting? We'd love to hear about your experience – good or bad – as long as it's honest and transparent. You can leave your MDDHosting review below: