Over the last seven months, we've monitored the overall performance of Squarespace as a web host. We've tested out uptime, load time, customer support, features of the service, and more. Below is our in-depth squarespace review which relies highly on data.
What is Squarespace?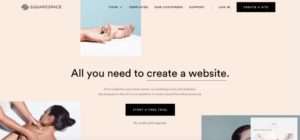 Squarespace was founded in CEO Anthony Casalena's dorm room in April of 2003.
These days, it's much more than a dorm room operation.
Headquartered in Maryland, the company boasts 827 employees across its three locations. Millions of websites are hosted on the Squarespace platform.
In 2017, Squarespace was named the "#1 New York-Based Employer Brand" by HIRED.
The same year, the company was dubbed by Fortune as one of the best 50 places to work for parents, ranking at number 26 on the list.
On their homepage, the brand claims to be "Trusted by the world's best," listing off several notable clients like Lyft and Airwalk.
But is Squarespace really all it's cracked up to be? In order to find out for ourselves, we created our own test site with Squarespace in May of 2018.  For those interested in raw data, see our public Pingdom page.
Ready? Let's get started…
Pros of Using Squarespace
Squarespace has a ton of perks, like solid uptime, support, and features. Here are all of the details.
1. Strong, 99.98% Uptime
Our analysis of Squarespace's uptime over the past twelve months came out with an average uptime of 99.98%. Very respectable compared to many other web hosts.
Throughout January, December, October, September, July, June, and April, we didn't experience any downtime on our Squarespace site at all. Just look at our results for yourself.
Last 12-month average uptime (2019-2020):
January 2020 average uptime: 100%
December 2019 average uptime: 100%
November 2019 average uptime: 99.87%
October 2019 average uptime: 100%
September 2019 average uptime: 100%
August 2019 average uptime: 99.99%
July 2019 average uptime: 100%
June 2019 average uptime: 100%
May 2019 average uptime: 99.94%
April 2019 average uptime: 100%
March 2019 average uptime: 99.96%
February 2019 average uptime: 99.97%

2. Comprehensive Customer Support
Squarespace offers extensive customer support, complete with a searchable knowledge base, a community forum, and webinars.
They also offer live chat. Before connecting users to a service agent, Squarespace automatically suggests knowledgebase articles that might help solve your issue.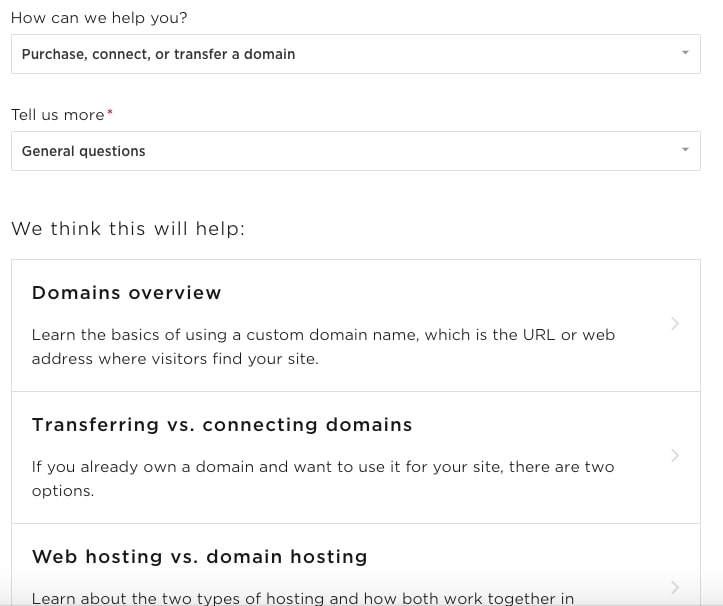 If these suggestions don't tickle your fancy, you have the option to either email the company or live chat with an agent (if live chat is open).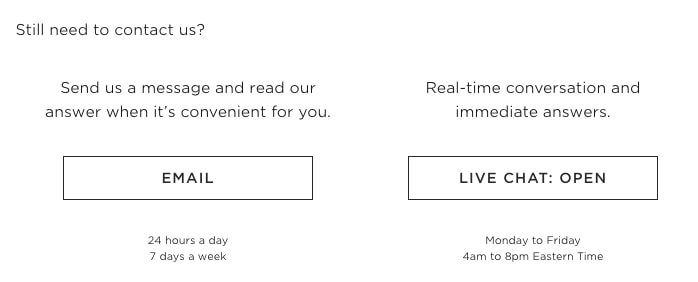 Live chat hours are Monday through Friday, 4 PM to 8 PM EST.
We tested out the live chat feature to see how effective Squarespace agents are at providing support. Here's the question we sent in: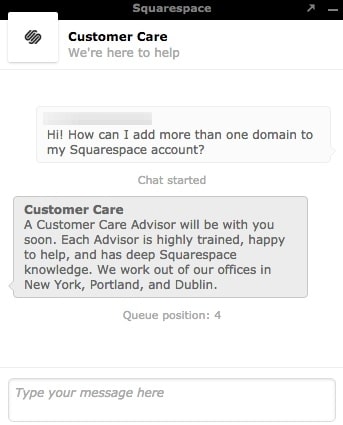 Two minutes later, we were greeted with a response stating that all other advisors are currently helping other customers and our message was placed in queue position number three.

Another three minutes later, we received this message: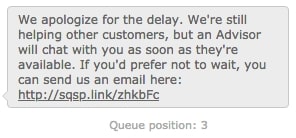 Fourteen minutes after reaching out, we were finally connected with an agent. Once connected, the agent was very knowledgeable and quick to respond.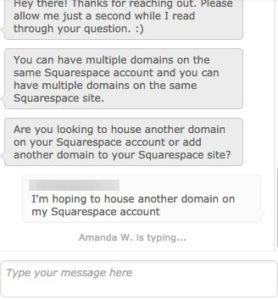 She was also very thorough and asked technical questions that could better help her understand our situation.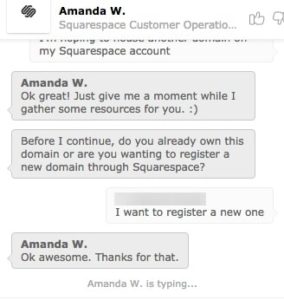 At the end of our chat, she left with several resources and instructions that solved our problem.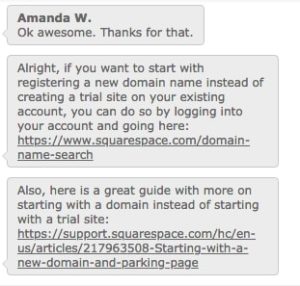 And she even threw in an extra tip or two, which we thought was pretty remarkable. It made the nearly fifteen minute wait time worth the hassle.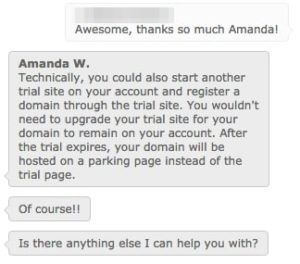 Not fast by any stretch. We almost put it under the Cons below for that reason alone. However, Amanda was so thoroughly helpful when she did connect that we're leaving as a Pro for now.
3. Free (New) Domain Name With Annual Purchase
Squarespace offers a free custom domain name with the purchase of an annual plan. As long as you're paying for their services annually, a newly registered domain name won't cost you a thing.
But if your website is already hosted elsewhere, Squarespace will charge you a fee to transfer it over. Or at least to pay for the top-level domain (TLD).
Here's what Squarespace's site says about domain transfers:
"Pricing is based on the TLD, from $20 to $70. To complete the transfer, you'll pay for one year of domain registration. There's no extra fee for the transfer itself. You'll keep the time remaining on your registration on top of the extra year you'll register through us."
4. Free WHOIS Privacy and SSL
Anytime a domain name is registered, you must provide personal information such as your name, address, phone number, and email address.
All of this information is completely public with a simple WHOIS lookup. That's just one of the ways that marketers or spammers find your personal information.
WHOIS privacy protects the domain name owner's information by replacing this personal with information from a forwarding service that masks the true domain owner's identity.
This feature is completely free when you register a domain with Squarespace.
So is an SSL certificate, which stands for Secure Sockets Layer. This means that your site will begin with a secure "https://" rather than an unsecured "http://", putting all of your visitors at ease that your website can be trusted.
5. Modern Templates, Built-in Mobile Version, and Online Store Options
Squarespace isn't just a hosting company, per se.
It's a fully-fledged website builder.
With Squarespace, there are tons of beautifully designed website templates to choose from. No coding or HTML is needed.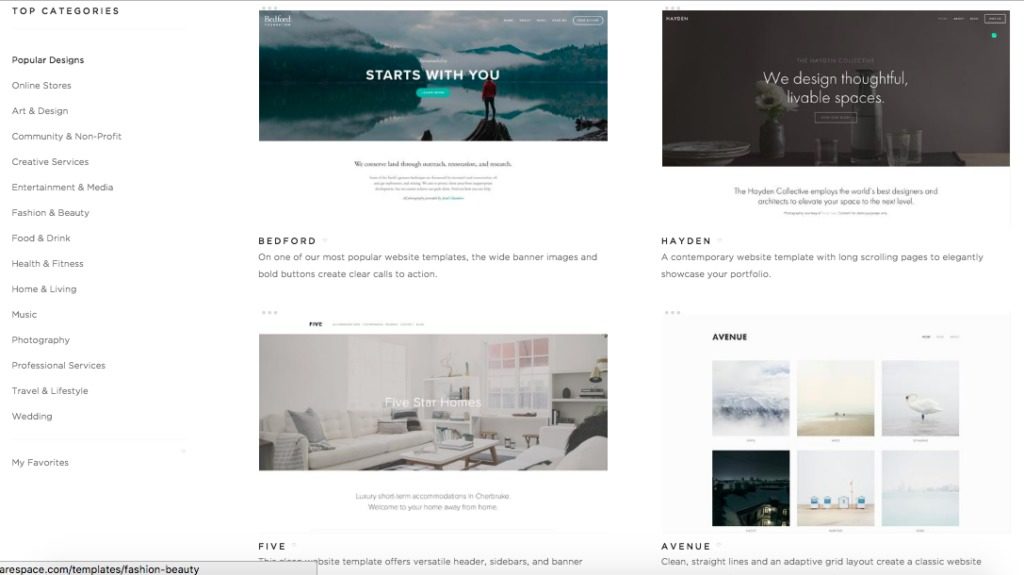 You can even install multiple templates onto one site and run multiple designs simultaneously.
Each template is completely customizable. You can select the fonts, colors, and page configurations that best fit your style.
The best part? Each design automatically includes a mobile version that matches the overall design of your site, so your content will look great no matter the device that visitors are using.
You can even create an online store with Squarespace, where you can add product catalogs, merchandise and manage your products, and remind customers about items they left in their cart.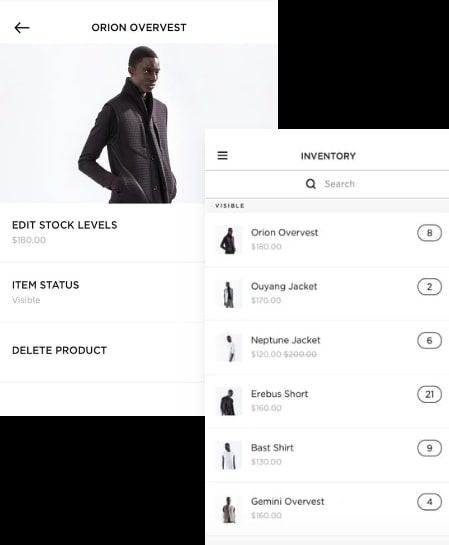 The online store features all come at an added price, though, which I'll talk more about later on.
1. Above Average Performance Speeds (733ms)
We also tested Squarespace's page load times during our 12-month review process.
We found that their speeds were a bit faster than the overall industry average of 890ms, clocking in at an average speed of 733ms.
Squarespace average speed: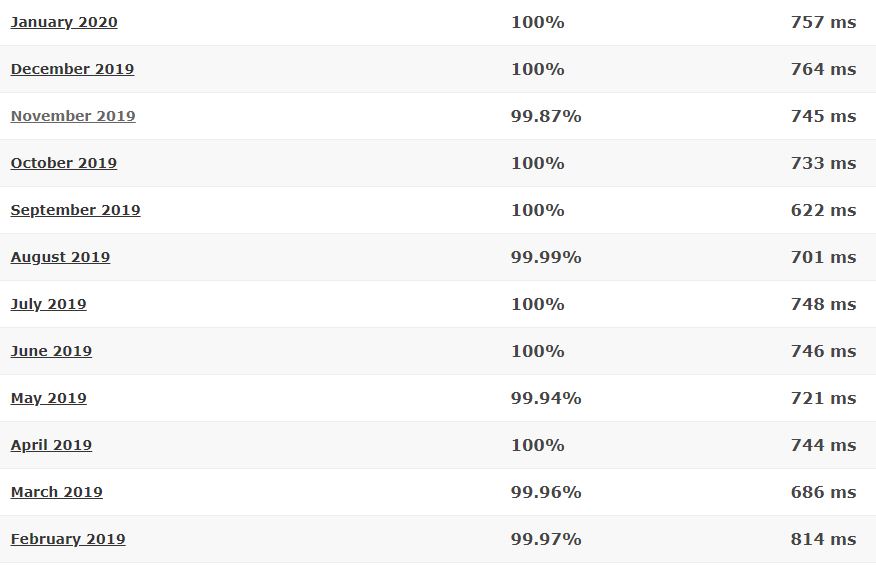 Cons of Using Squarespace
Every rose has its thorn. And every web host has its downfalls.
Despite all of the amazing things about Squarespace, there are a few red flags to think about before jumping the gun with this web host.
1. No Refunds for Monthly Plans
Most web hosts offer a 30-day money-back guarantee. And most are 'no questions asked.'
Squarespace offers refunds, but you must cancel your subscription within 14 days of purchase.
And that only applies to annual plans!
The company doesn't offer refunds at all for monthly plans. They also don't offer refunds for renewal payments.
When it comes to domain refunds, it gets even more sticky. Squarespace only offers refunds to those who cancel domains within five days or registration.
After that period, you're basically screwed. If you register or transfer a .co.uk domain, there is no five-day grace period or refund available.
2. Expensive, Industry-Standard Pricing Manipulation
Squarespace pricing is a bit misleading, just like most other web hosts on the market.
They reel users in with a low monthly price of just $12 per month for the personal website plan. But that rate is for the annual plan, which will set you back $144 per year.
If you truly want a month to month plan, you'll have to shell out $16 each month, which comes to $192 per year.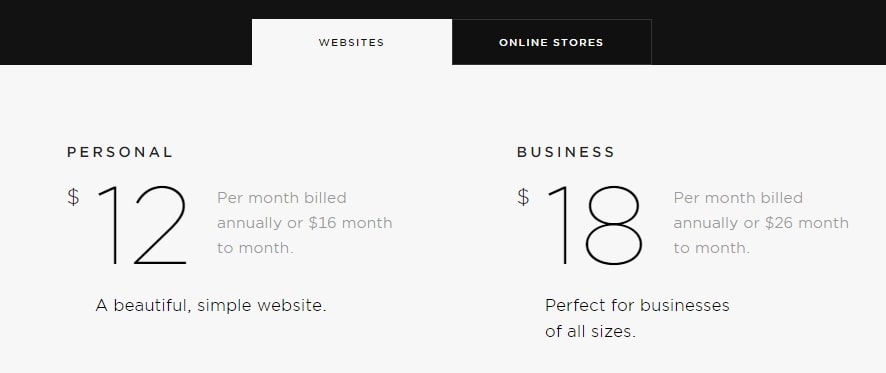 The same goes for the business plan. It's listed as $18 monthly ($216 annually), but that's for an annual plan. The month-to-month option is actually $26 per month, or $312 each year.
Pricing for the online store features is set up in the exact same manner.
The Basic online store plan is $26 per month billed annually, or $312. The true month-to-month one is $30 per month or $360 per year.
The Advanced online store plan is $40 per month billed annually, or $480. The true monthly rate? $46 per month, or $552 per year.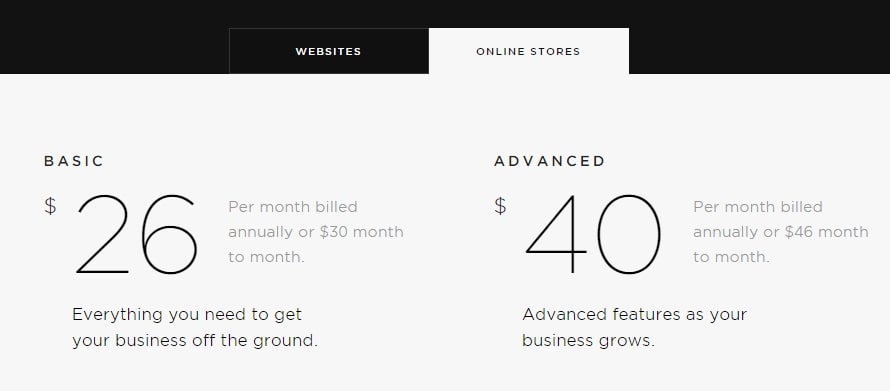 The bottom line? If you want a discounted rate, you'll have to commit to Squarespace for one whole year at the minimum.
Squarespace Pricing, Hosting Plans & Quick Facts
Here's a quick overview of the hosting plans that Squarespace offers.

The personal website hosting plan includes the following features for $12 per month with the annual plan:
Unlimited pages, galleries, and blogs
Unlimited bandwidth and storage
2 contributors
Mobile-optimized website
Website metrics
Free custom domain (with the annual plan)
SSL security and WHOIS privacy
24/7 customer support
For $18 per month, the business plan includes:
Professional email from Google
$100 Google Ads credit
Promotional Pop-Ups
Fully integrated e-commerce
Sell Unlimited Products, Accept Unlimited Donations
3% Transaction Fee
Mobile Information Bar
CSS and JavaScript customization
Premium Blocks/Integration
Announcement Bar
If you plan to host an eCommerce site on Squarespace but you want to unlock fancy features like zero transaction fees, checkout on your domain, and abandoned cart auto-recovery, you'll have to sign up for one of the more expensive online store accounts.
Free domain? With an annual plan.
Ease of Signup: Easy signup process.
Payment Methods: Visa, MasterCard, Discover, American Express, JCB, Diners Club
Hidden Fees and Clauses: Refunds aren't available on monthly plans or renewal payments. There is a $20 to $70 fee to transfer an existing domain.
Upsells: No upsells.
Account Activation: Quick account activation.
Control Panel and Dashboard Experience: Dashboard.
Installation of Apps and CMSs (WordPress, Joomla, etc.): One-click install for most CMSs and popular apps. Squarespace has knowledgebase articles explaining how to install the most supported integrations.
Do We Recommend Squarespace?
Squarespace is packed full of features, and they're a giant in the web hosting world.
They offer tons of sophisticated features, including an intuitive website builder that comes with modern templates and e-commerce options. Each design is optimized for mobile, too.
Uptime is strong at 99.98%, and customer support is very knowledgeable. (Albeit, a little slow.)
Page loading speed was just above the acceptable average (890ms) with 733ms.
Those who sign up for the annual plan will receive a free domain, and WHOIS privacy and SSL are included with all plans.
But, their refund policy is a bit wonky and disappointing, and pricing is misleading.
You'll have to commit to them for a year if you want to get the lowest rate, no matter the plan you choose.
If you're interested in seeing which hosting providers ranked above Squarespace, take a look at our top-performing hosts here.
Or, if you want to take a quick look at how other website builders are doing then we have covered that as well.
Do you have any positive or negative experience with Squarespace? Leave a transparent, authentic review below!