To date, we've reviewed over 40+ web hosting companies. We update each review at least once a year.
Here's a deeper look to our review process:
1. We Buy a Domain Name for Each Web Host
Whenever we test a certain web hosting provider, we first buy a domain name that is associated with a certain host.
For example, for testing out SiteGround web hosting service, we first bought the domain name; hostingfacts-siteground.com

Some brands don't allow us to use their full name in the URL, so in other cases, we've usually used domain names such as hostingfacts-ip.com (iPage), hostingfacts-hg.com (HostGator.com) and so on…
2. Next, We Sign Up With the Web Hosting Provider
Once we have a domain name, we sign up with the web hosting company. We usually choose their cheapest (shared plan) for the maximum length, so we can have enough data and time to compare it against each other.
We never use free accounts provided by the web hosting providers. We feel it's unethical and can be manipulated by the host provider.
Below are examples of invoices that we've paid to different web hosting companies:



3. We Connect Web Host Name Servers to Our Domain
Once we have signed up with the web hosting, we add a web host name serves to our domain.
Each can be verified by simply checking the WHOIS of each domain: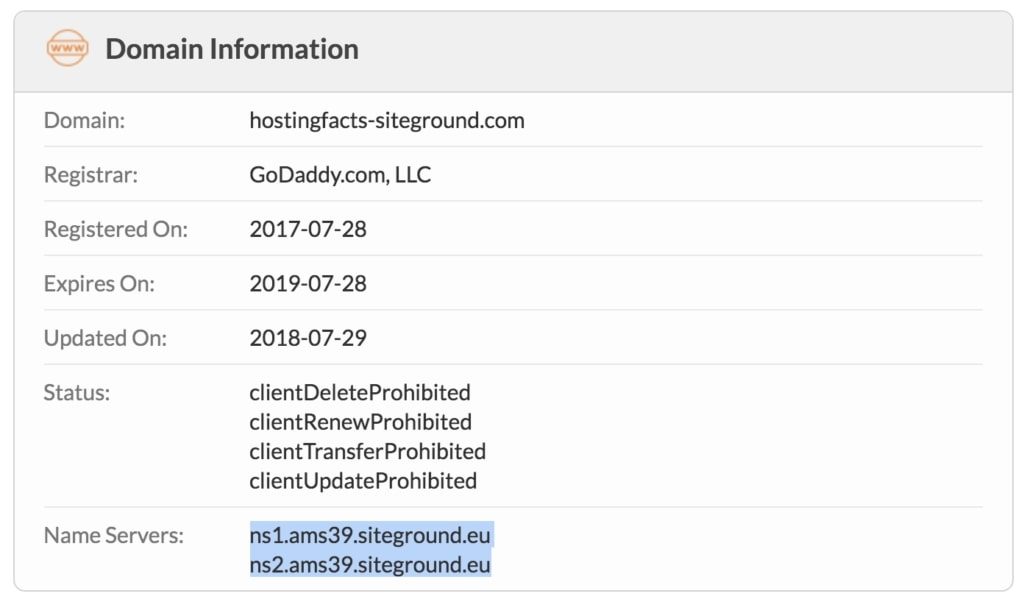 4. We Setup a Simple WordPress "Test" Site
Once we have our domain name connected with web host through name servers, we can install a basic WordPress site.
The size, structure, and theme of each website will be identical, making monitoring page load speed more accurate.
5. We Gather Uptime And Load Time Data for 1+ Year
Once the test site is set up, we start monitoring them through Pingdom which allows us to check each host uptime and speed with 1-minute check intervals.
After enough months (12+), we are able to see how the web host actually performed throughout the year.
Each can be verified through our Pingdom live statistics page which updates each month: http://stats.pingdom.com/zp1kq4gopbjs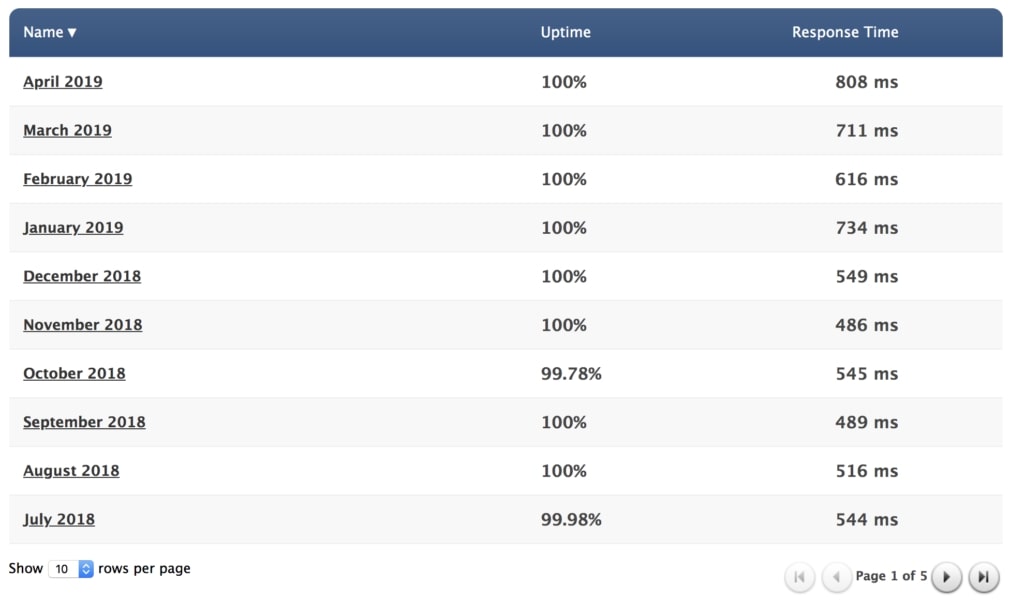 6. We Test Out Each Web Host Customer Support
Some web hosts offer live chat support 24/7, some have a ticketing system, some work through phone only.
The only thing that matters is how quickly you can get help when your website is down. Or how accurate the customer support answers are. That's why we test out each customer support to see how they perform. More in-depth reviews of customer support are inside each web hosting review.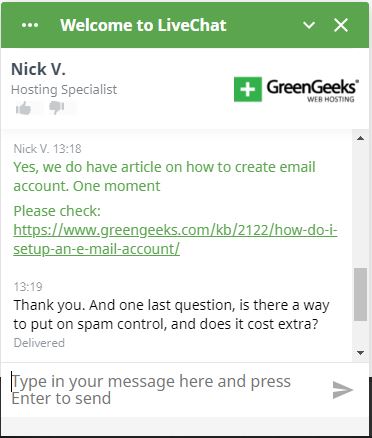 7. We Check Each Web Host Features and Total Cost
Each web host has its owns cons and pros.
Some of these include its pricing, renewal cost, free domain option, SSL and CDN availability, refund options, customer support quality, load time, and so on.
We add this information to all of our hosting reviews.
Earnings disclosure: 
We are affiliated with some of the web hosting companies listed on our website. This means we sometimes earn a commission if you decide to buy through our referral link. This is how we keep hostingfacts.com alive and constantly tracking popular web hosts. This doesn't influence the way we rank each web host. Thanks for your support.
Information On All the Hosts We Track and Rank On hostingfacts.com: